Reviving beauty: using old materials in a modern interior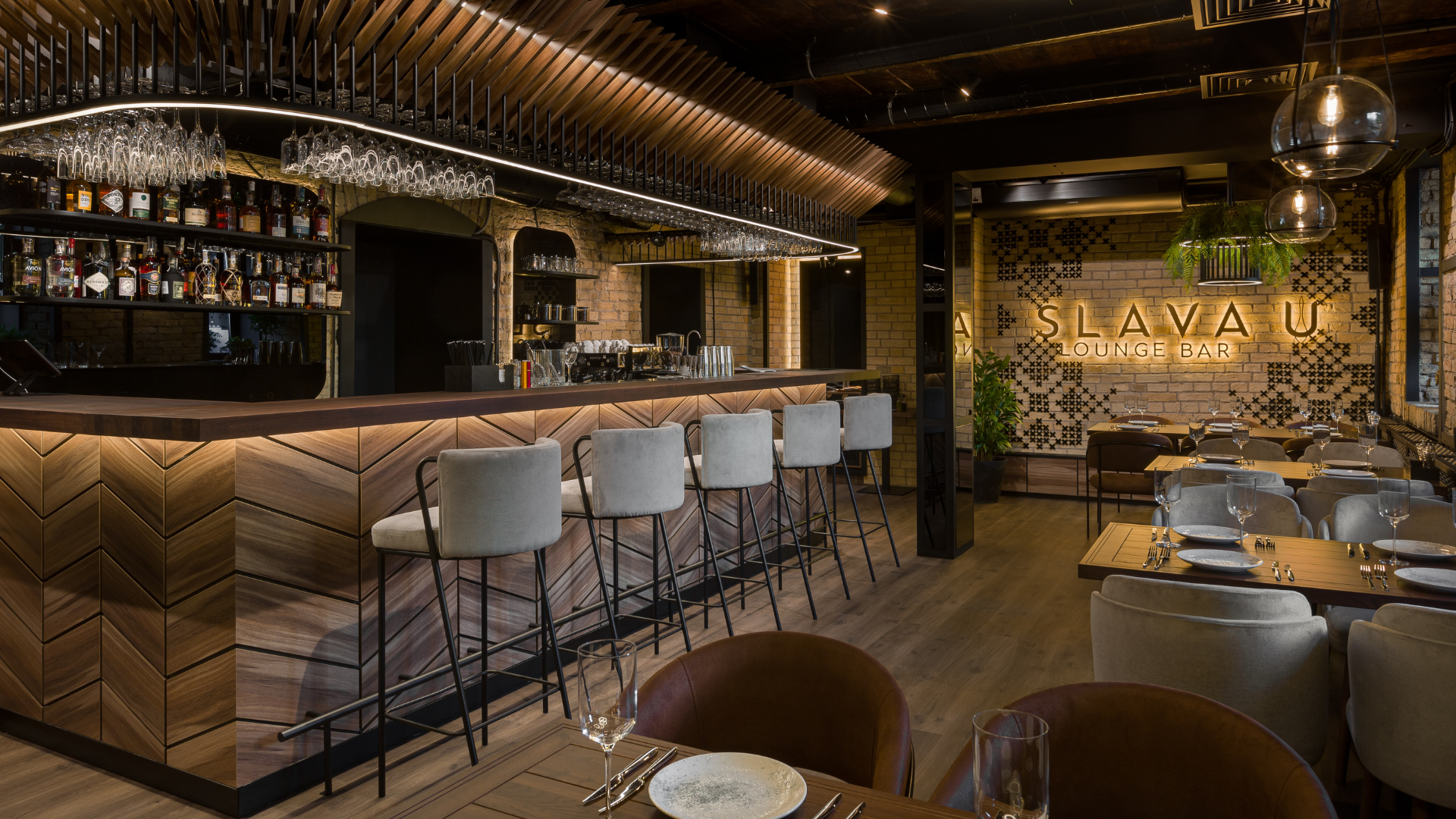 Old elements in the interior can become irreplaceable accents that add a special charm and character to spaces. In many modern projects, designers are increasingly paying attention to the use of old materials and details that were previously considered lost.
In general, the use of old interior elements is in line with the principles of sustainable development: instead of throwing away old materials and replacing them with new ones, designers restore and use them in a new context. This helps to reduce waste and energy consumption associated with the production of new materials. In addition, the use of old elements in interior design adds uniqueness and preserves the history of the space. Each detail, such as a brick, has its own history, which is reflected through its texture and wear and tear. This creates a special atmosphere that is impossible with new materials. What's more, the combination of old and new elements adds an interesting contrast that draws the eye.
A great example of the use of old materials in the interior can be seen in our Slava U project. We uncovered a beautiful old brick that had been hidden under a layer of paint for a long time. First of all, we carefully cleaned it from the old paint. This process allowed us to restore the original colour and texture, as well as remove traces of time. With the help of plastering, we restored the heavily damaged bricks, preserving their original character. Years later, the bricks still impress with their beauty and durability.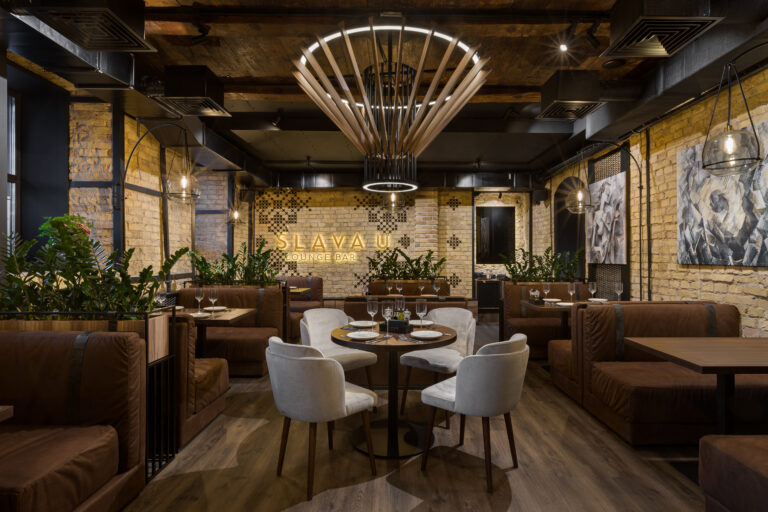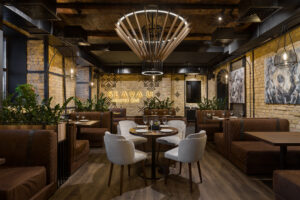 In addition to bricks, there are many other old elements that can be used in interior design: trusses, windows, doors, furniture, or decorative details. For example, in the Taco House restaurant, we used the existing trusses as one of the key elements in the interior design. Instead of hiding them behind the ceiling, we decided to emphasise them by using them as an active decorative element. These trusses, made of natural wood, added authenticity and warmth to the restaurant. We showed respect for the history of the building by preserving and using them as a basis for creating a space with its own character.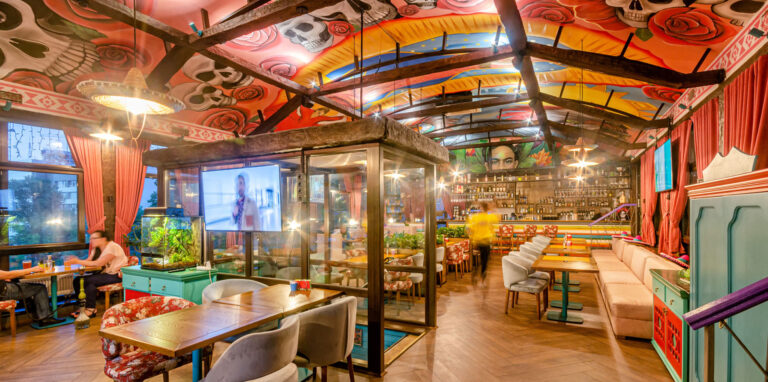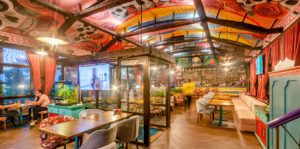 Old elements, be they bricks, wooden beams, or other details, can become a real treasure that preserves history and adds a special character to the interior. Using them in a new context allows you to preserve valuable materials, reduce the environmental impact and create a space that arouses interest and impresses with its uniqueness.