Creativity in B2B: how to communicate your ideas to business?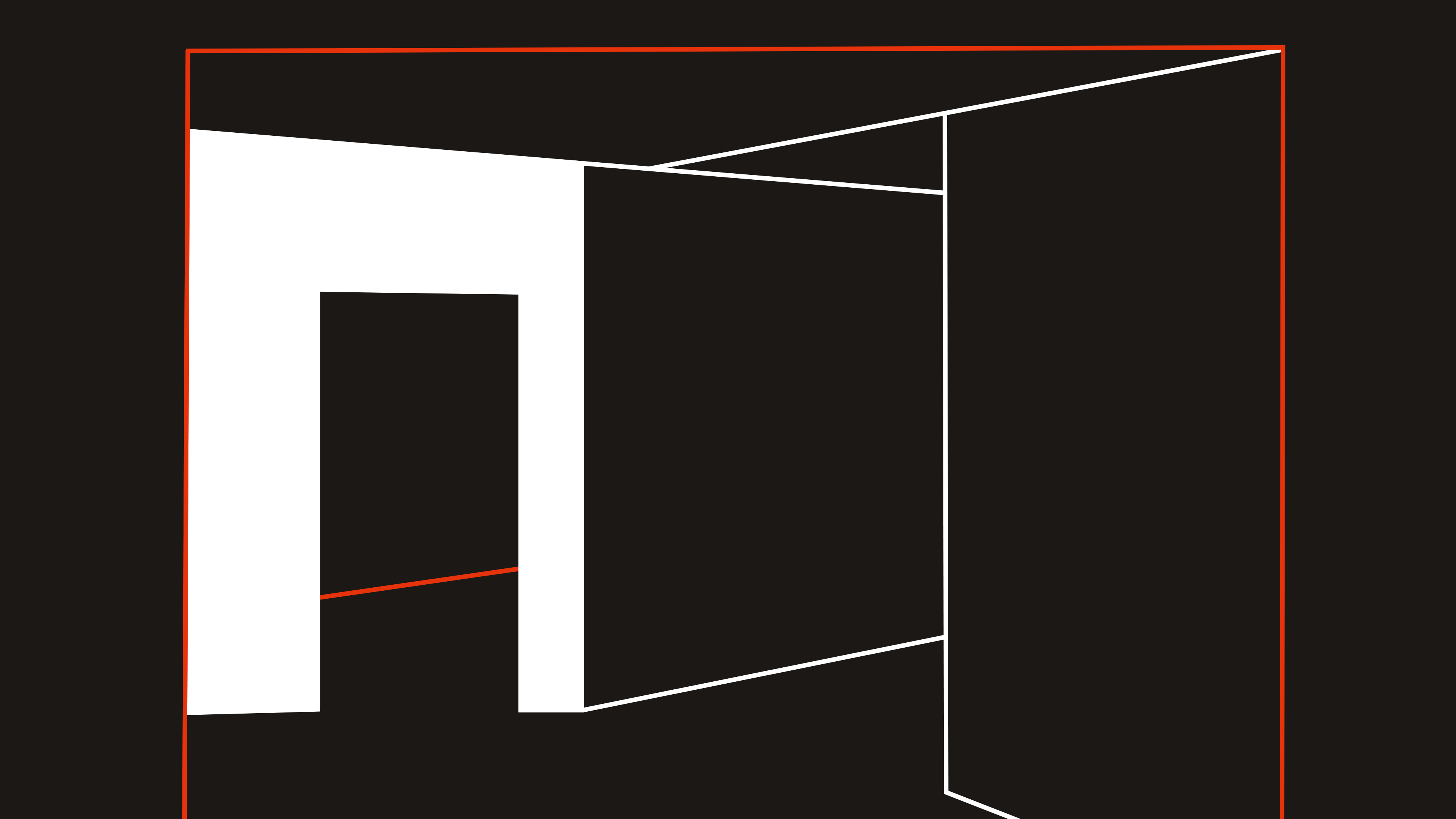 Vadym Ziuziuk, an architect and designer with 20 years of experience, founder of Znak Design studio, told Delo.ua about his approaches to cooperation with business, which help creativity to be realised, business to be effective, as well as to communicate with customers and defend own values.
Working with Ukrainian businesses is always an interesting challenge, as they are generally open to "crazy" ideas and creative experiments. Commercial interiors can be created fast an easy, and they will all be as beautiful as IKEA renderings, but they will not have a fundamental difference or anything special. It's good that most customers are not as interested in this as we are. But a creative idea in itself is not enough, you need to communicate it correctly and take into account many nuances.
Be both hard and soft in negotiations
This means being able to defend your ideas, but knowing the limits of what is acceptable. It means being able to explain why the interior will not work without this strange painting on the wall. At the same time, it is important that "crazy" creativity does not interfere with functionality. When working with a business, you cannot treat it on the principle of "I'm an artist, I see it this way". When functionality suffers, it means that something is wrong with the project. Design thinking is in action.
No business will buy a creative product just because it looks cool — it's always evaluated in terms of efficiency. That's why you need to understand the role of every detail of your creative work in the client's business and be able to clearly explain it. And the more empathetic the person who negotiates with the client is, the better because people are different and not everyone can clearly say what they want.
Sometimes we are faced with such severe financial constraints on the part of the customer that leave no room for us to fulfil our potential as designers. And then we have to refuse such projects. After all, client satisfaction is a core value, as is the satisfaction of our team from their work. This directly affects the atmosphere in the team and the quality of projects.
Test ideas with reality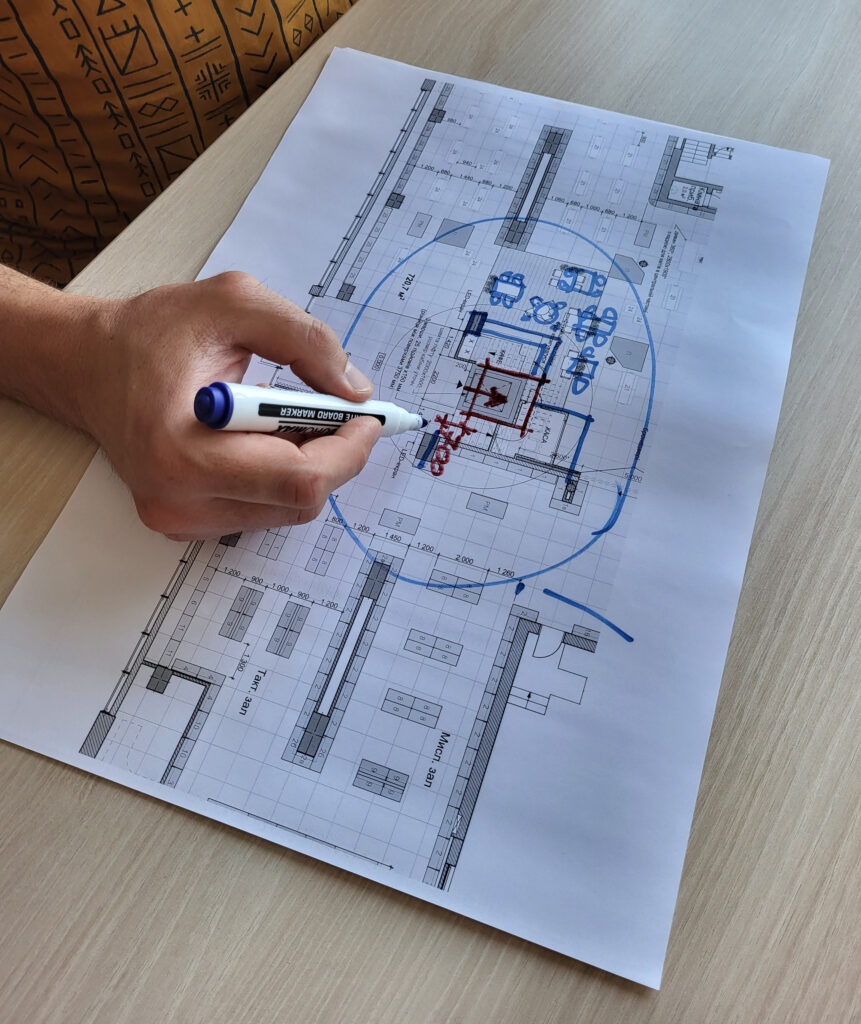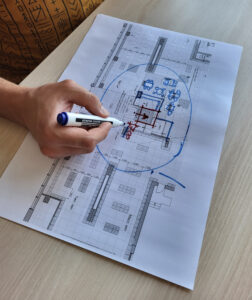 You need to be constantly looking for the best solution. Don't get attached to an idea, but be attentive to the process. For creatives, it can be painful to lose the opportunity to implement an interesting and holistic concept. But without flexibility, it will be difficult to work with B2B customers. 
The idea may not withstand not only the client's criticism, but also reality, which, as they say, makes its own adjustments. For example, we are currently working on the design of a large store, in which we planned a lift and a beautiful staircase around it. But in the process, it turned out that this would require dismantling the existing floor and making a new one, which significantly increases the financial investment and extends the project duration. Therefore, we had to abandon the original location of the lift.
Another example is we were working on a restaurant project in the centre of Kyiv, in an old brick building. The brick was painted black and partially covered with plasterboard, and when we cleaned it, we saw that it was broken in some places, and niches with communications were opened in some places. And here we again made changes to the original project, and another stage of work was added.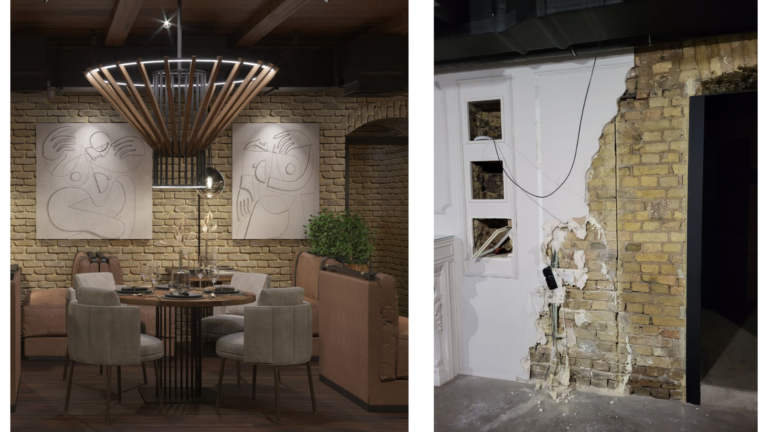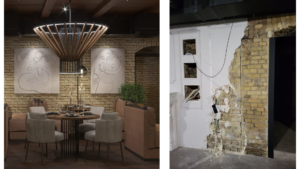 Break the stereotype of creatives as disorganised people
Creative disorder does exist, especially at the beginning of a project, when many details and factors are not yet in order. There are professionals who work in chaotic creativity all the time and are comfortable with it. And this may be acceptable in a situation where a freelancer is working on a small project. But when a creative business becomes a team business, it has to be structured and organised, otherwise it will be impossible to manage. Therefore, clients should not be afraid to work with studios and agencies because they are afraid of disorganised creatives. However, it's worth noting that business clients generally listen to designers as professionals and take their views and opinions into account.
In many European countries, hiring interior designers as creatives is not very common, but rather as technical design specialists. The situation is due to limitations in the choice of manufacturers of interior items, allowable budgets, and in general, Europeans are more relaxed about it. For them, a conventional IKEA interior is quite acceptable. By contrast, we have a highly developed industry in Ukraine and clearly defined business needs in terms of aesthetics, as exceptional design gives us a significant competitive advantage in this market.