Economic benefits of biophilia in interior design for business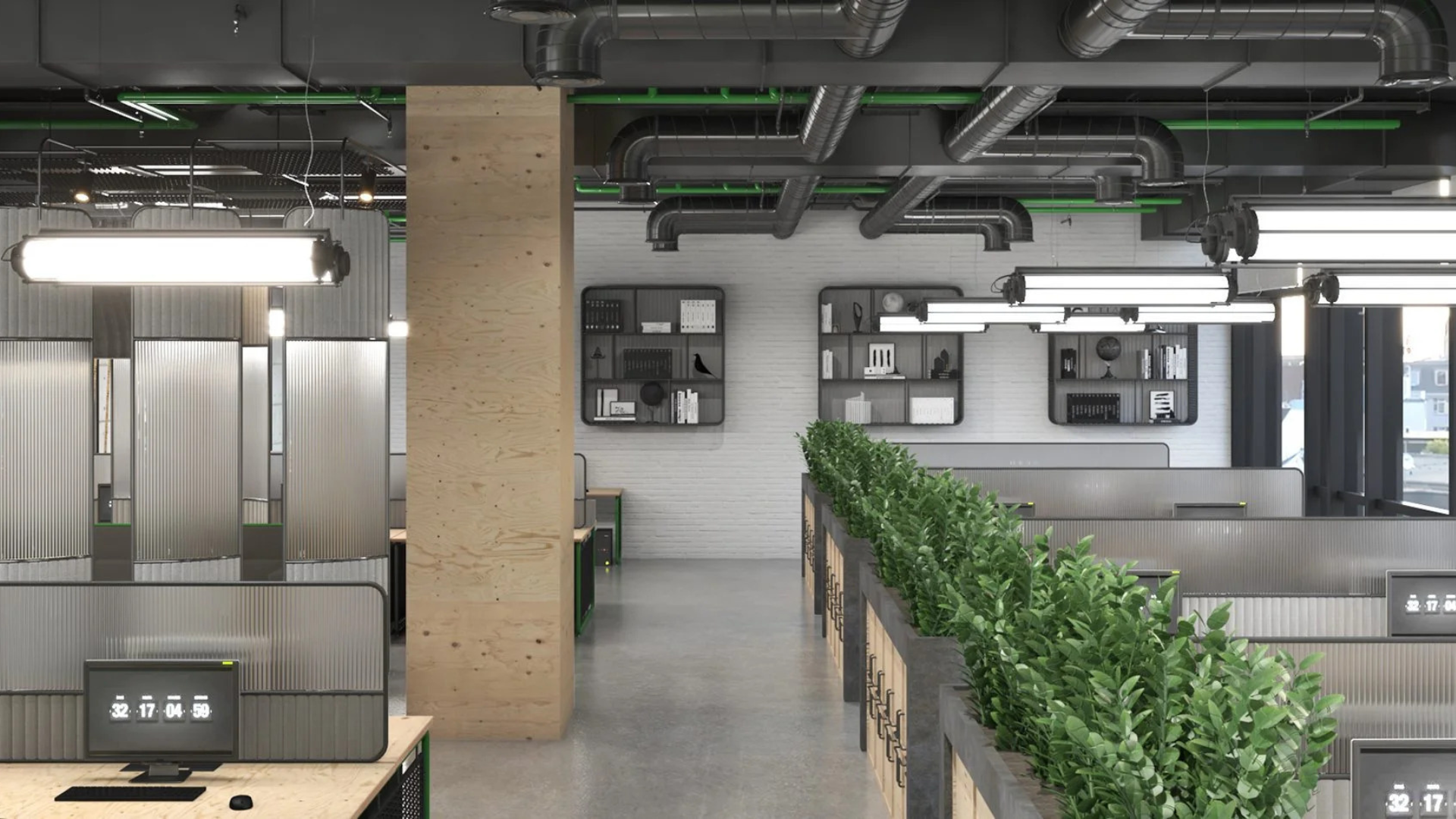 We have already explained what biophilia means in interior design and how it relates to the global concept of sustainable development. In this post, we'll explain how biophilia affects the economic performance of a business.
Increasing employee productivity
Given that natural elements, daylight and quality air, etc. in the room have a positive impact on people's health and psychological state, brands should pay attention to providing such conditions for their employees.
According to the Global Impact of Biophilic Design in the Workplace study, biophilia in interior design reduces stress in the workplace. A sense of connection with nature helps boost morale and promotes calm and relaxation. And this is in addition to the direct physical effects of good air and daylight, etc. on health (a study shows a decrease in the number of sick days taken by staff).
These factors, respectively, increase team productivity. According to the aforementioned study, employees who work surrounded by natural elements are 15% more productive than those who are in an exclusively artificial space. Various factors influence productivity, including the fact that daylight improves cognitive abilities. The presence of natural materials and indoor plants also increases creativity.
The combination of these aspects of a biofunctional workplace can reduce employee turnover, which is a problem that takes a lot of time and money for companies. Thus, creating a place that employees like, where they feel comfortable and have resources for creative fulfillment is a complex issue that contributes to brand sustainability in both social and economic terms.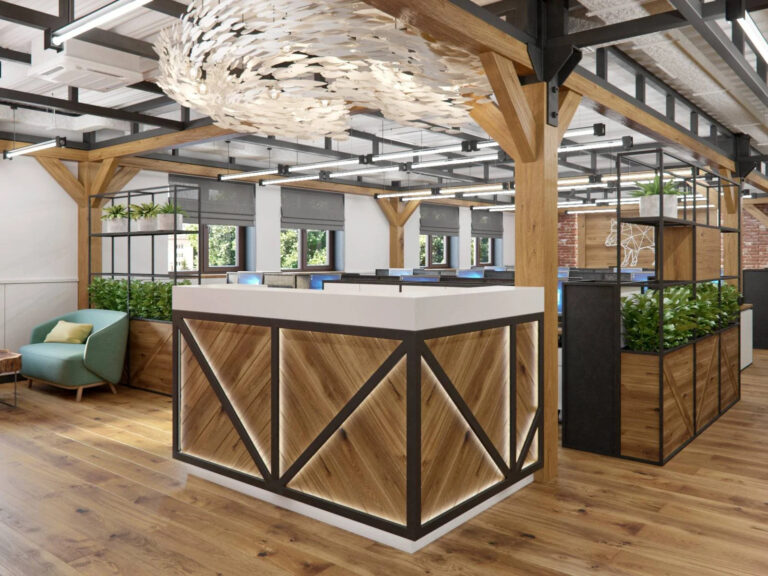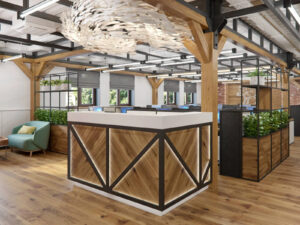 Ibis office. Znak interior design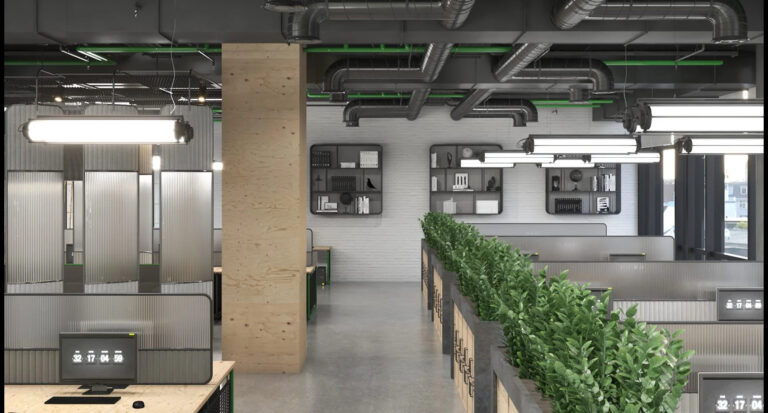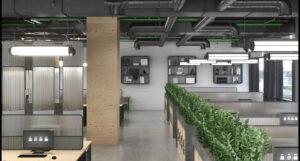 Novus office. Znak interior design

Biophilia in the interior attracts customers
The positive impact of biophilia in the interior, as described above, extends to customers. This can be realized in many areas, including retail, hospitality, healthcare, etc., where people are expected to spend long periods of time indoors. If the space is comfortable and conducive to well-being, it encourages customers to stay longer, come back again and again, and increases brand loyalty. Moreover, customers are willing to pay more for a hotel room with live plants and a beautiful natural view from the window.