Slava U restaurant opened in the centre of Kyiv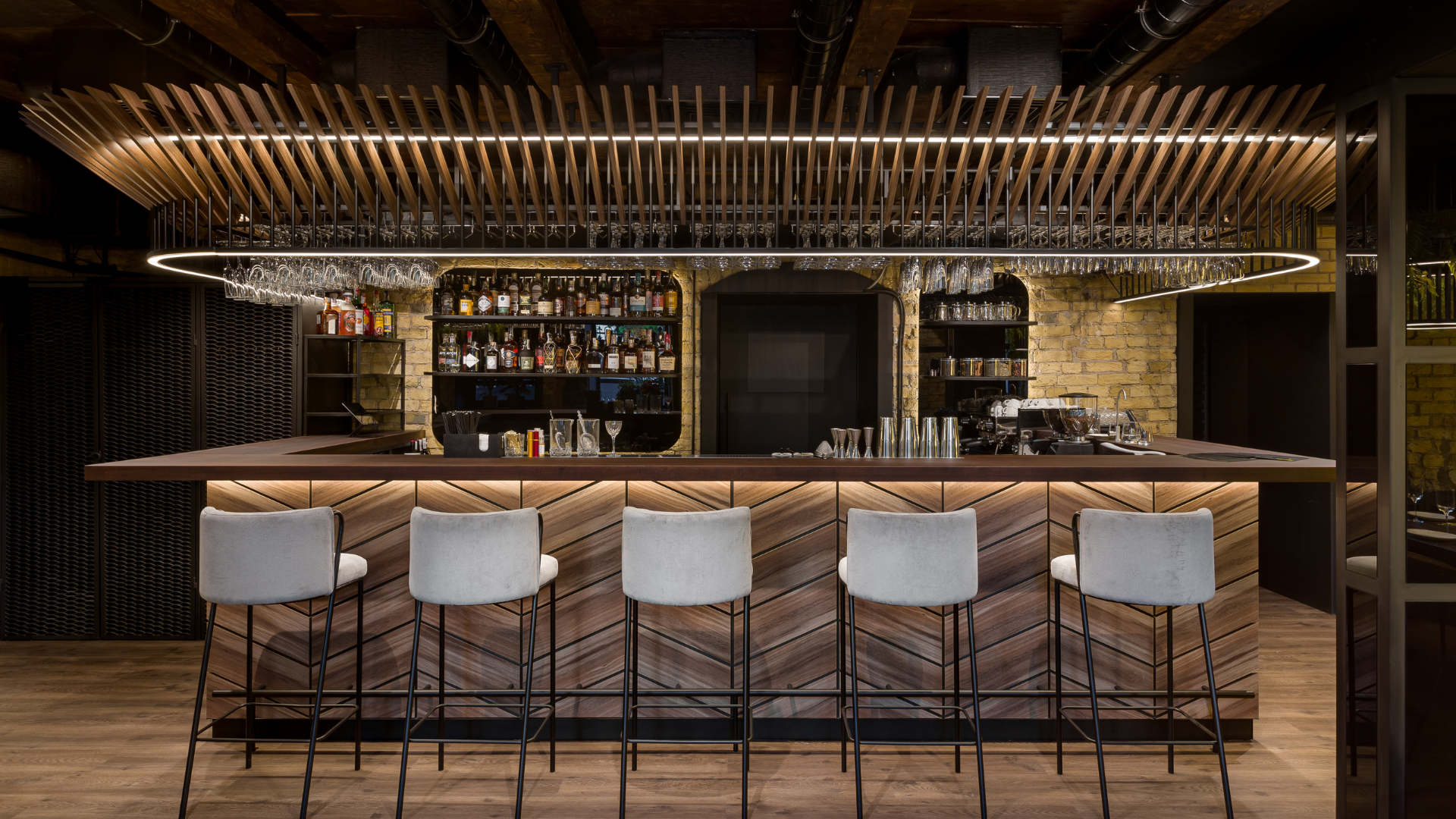 Slava U lounge bar has opened in Kyiv on Saksaganskogo Street, with its official opening on 28 June. This is the second establishment of the chain, the first restaurant of the same name is located in Podil.
It serves Ukrainian and European cuisine and has a bar with signature cocktails and hookah. As an additional experience for visitors, music evenings with live performances and DJ sets will be held.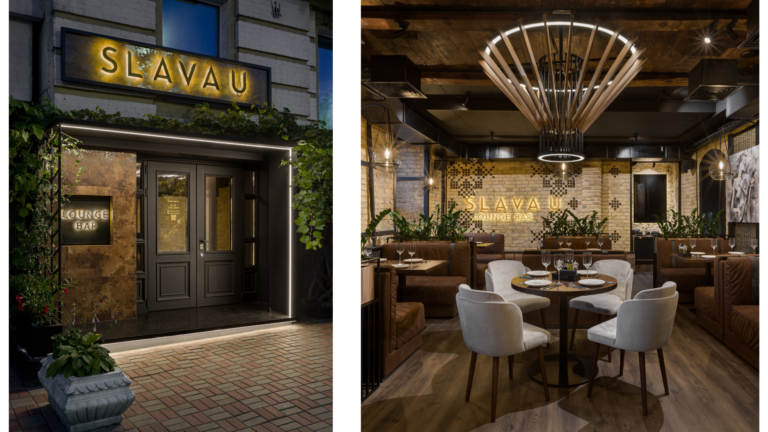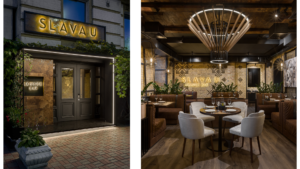 The interior design for this restaurant was created by Znak Design, a Kyiv-based studio. They used the existing old brick, which was thoroughly cleaned of old paint and restored, and added original elements: furniture, lamps, and decor made by Ukrainian craftsmen according to the studio's sketches. Nude colours, soft sofas and dim, diffused lighting create a cosy atmosphere and put guests in a relaxed state. The key accents are a bar with a solemn "crown" made of wooden slats and a black Ukrainian ornament on the wall. In addition, the designers created an Insta-zone with stylised dark mirrors.