Sustainability in design: durability and flexibility of buildings and interiors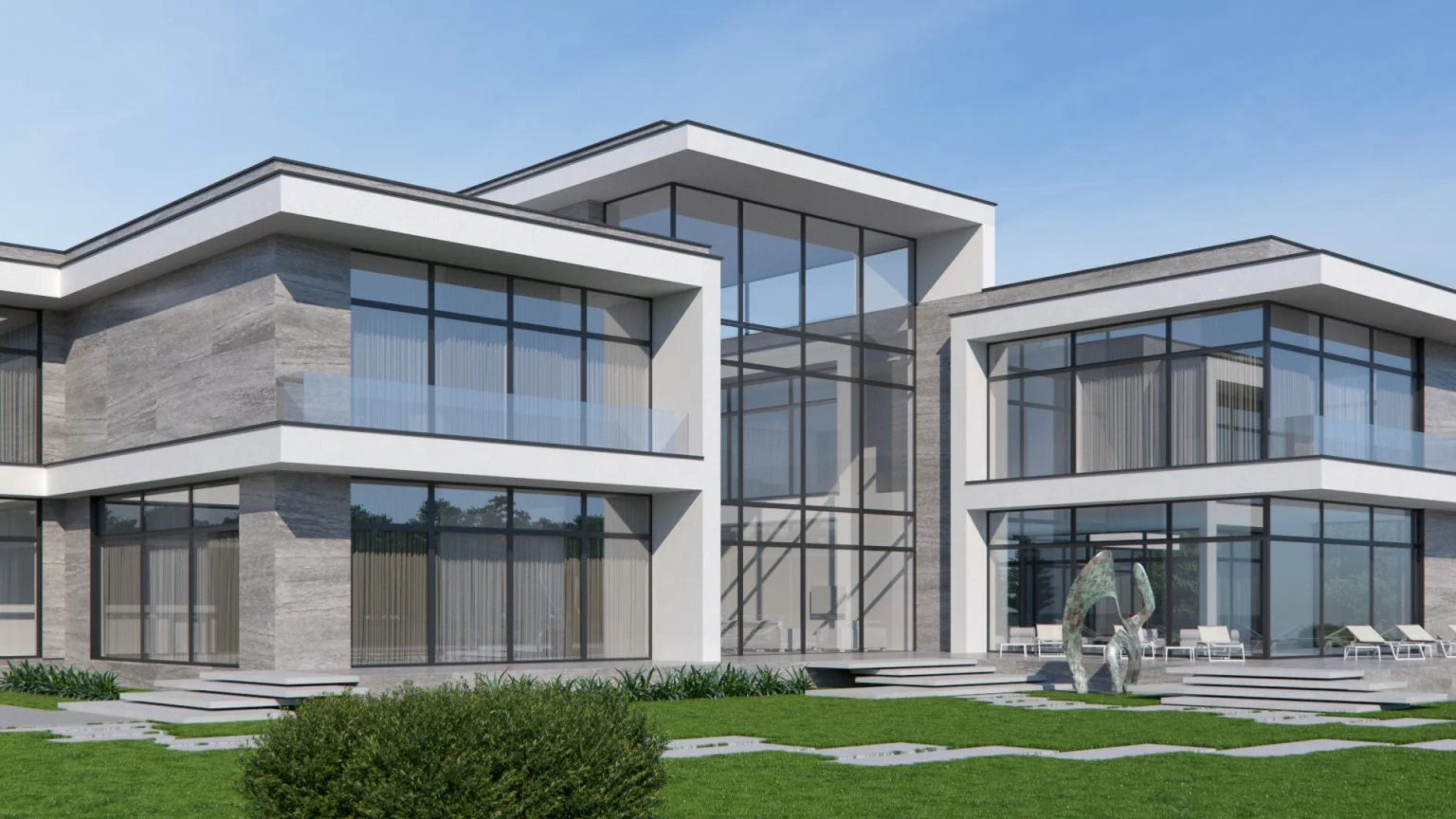 Sustainability in design: durability and flexibility of buildings and interiors
Durability and flexibility are two of the key aspects of sustainability in architecture and interior design. Here's how they are realized.
Materials and planning for a durable design
Durability in design means the ability of buildings, interiors, and other design elements to withstand time and wear and tear with minimal repair and replacement costs. Since buildings and interiors are significant investments, durability is an important factor in ensuring economic sustainability and avoiding additional costs. At the same time, maintaining functionality and aesthetic appeal must also be taken into account.
Different approaches and materials can be used in design to achieve durability. Weather–resistant materials like stone, metal, and concrete are considered classics for achieving durability in design, which are becoming even more acute in the context of climate change. Rain, snow, wind, sunlight, high temperature or frost can cause wear and degradation of materials, as well as reduce the quality of building surfaces and facades.
In addition, durability can be achieved through proper planning and construction. This means that the building should be designed for long-term use and have a flexible plan that allows for changes in its functional purpose with minimal reconstruction costs.
Here's an example of our project, a private house in the village of Plyuty in the Kyiv region, where we decorated the facade with large panels of porcelain stoneware, which has high moisture and frost resistance. The house also features a flat roof – due to the Ukrainian climate with a lot of precipitation, designing such a building has certain difficulties and requires high technical competence of the architect to ensure that such a structure will serve reliably for many years.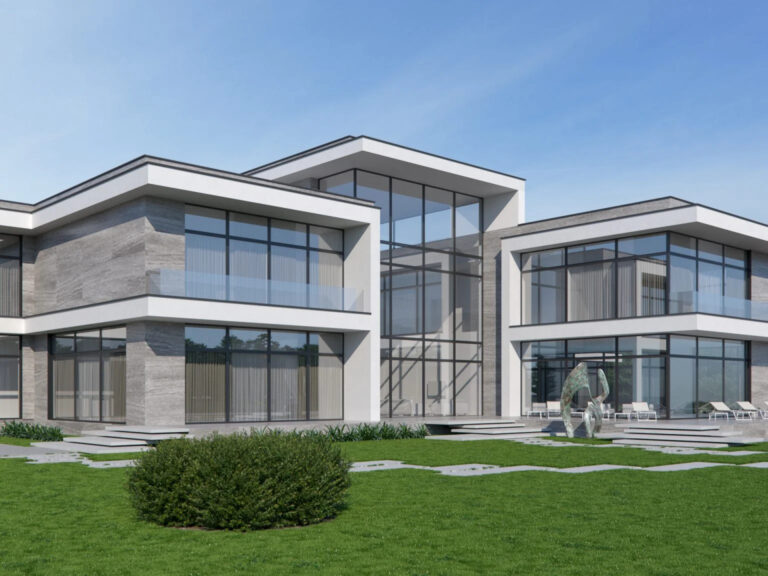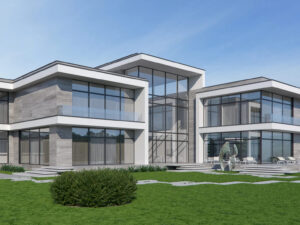 Design flexibility as a way to adapt to rapid changes
Flexibility in building and interior design means the ability to adapt to changing needs and operating conditions. This allows buildings and interiors to meet the new demands of people and be effective in a rapidly changing world.
One of the most popular methods of achieving flexibility is the open plan concept. The minimum number of walls and partitions allows you to create open and bright spaces, and at the same time, if you need chamber space, internal partitions can be moved almost effortlessly. This also applies to the interior, including multifunctional furniture, whose functions can be customized for different activities. It is also important to take into account the possibility of changing the operational characteristics of the building and interior, such as heating and cooling systems, lighting, ventilation, technical communications, etc. All of the above may be particularly relevant in a corporate environment.
For example, in our case study of an office for Ibis, we used this approach to design a conference room with a flexible interior. The room features a glass fence around the perimeter that can slide open to expand the space, or be closed with curtains from the inside for a more intimate atmosphere. This allows the interior to be customized for different needs and activities.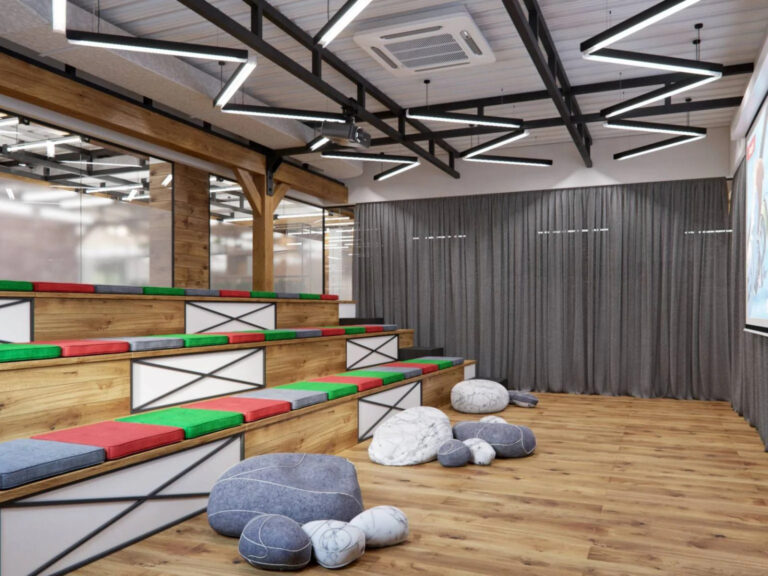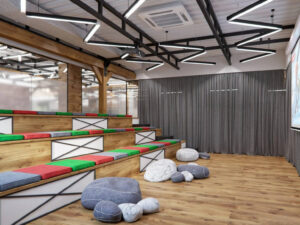 Thinking in the long term and ecological design is the basis of modern architecture and construction. Research shows that durability is an important component of sustainability in design and can bring significant benefits to both users and owners of buildings and interiors, while flexibility allows for adaptation to rapidly changing and evolving conditions.