Residential development in Warsaw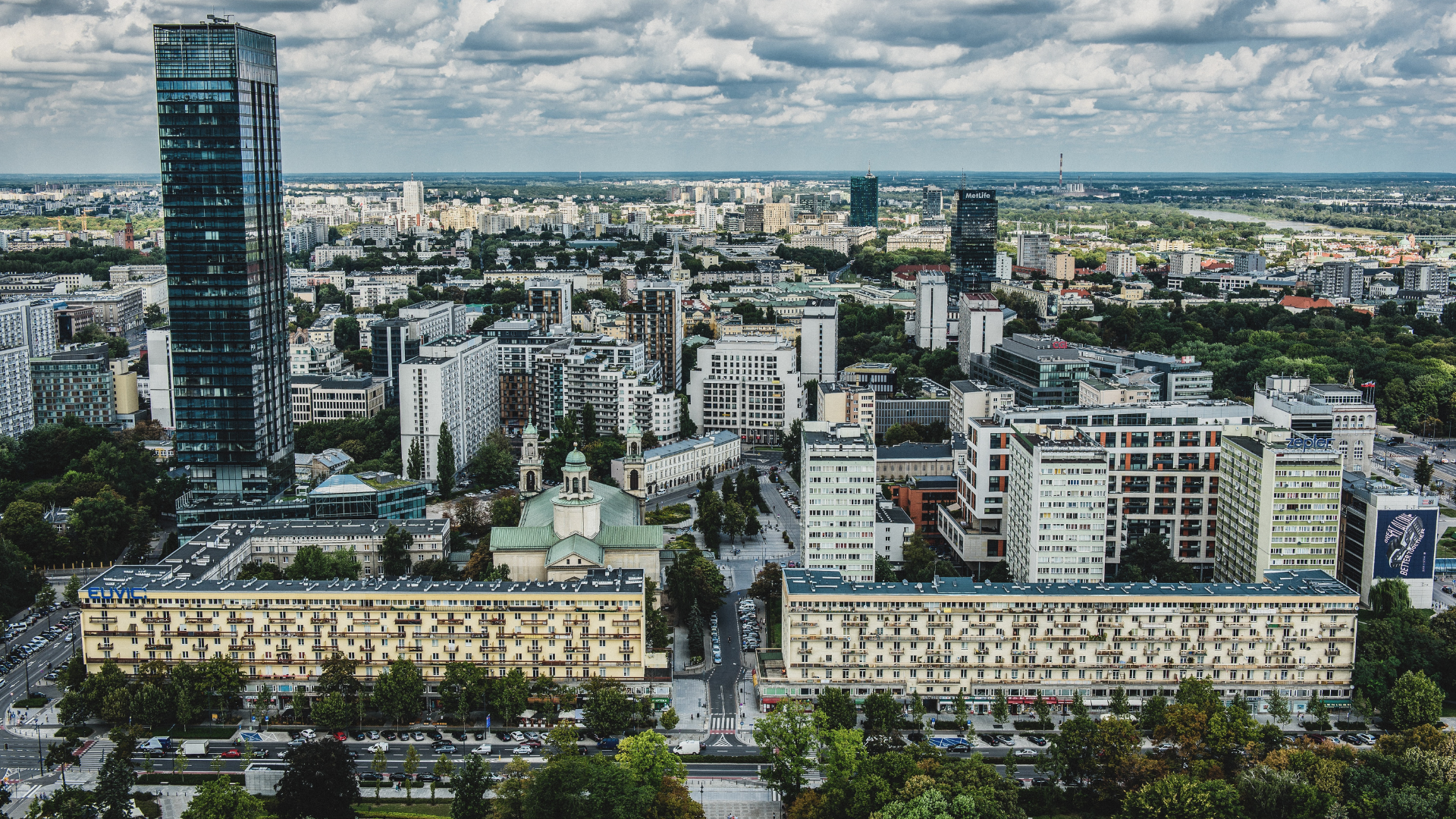 Maria Matushenko, an architect and interior designer at Znak Design studio, told the Pragmatika media how she lived in Warsaw for six months since the beginning of the full-scale war and shared her observations on the city's architectural solutions and how they affect the lives of its residents.
Facade decoration: quality and simplicity 
I would call Warsaw's modern architecture intelligent. I have never seen the pomp and brightness of decorations common in Kyiv: the prestige of buildings is demonstrated primarily by the quality of materials on the facade, unusual details of decoration, etc.
Even if the façade is simple and uninteresting, but does not peel, crumble, or get dirty, it looks elegant and pleasant to look at. In Warsaw, I worked on a large residential development project, and as part of it, we collaborated with a company specializing in facade decoration. They use materials that are resistant to precipitation, frost, and heat, and dirt is easily washed off by rain, so even after a long time, these buildings look neat. This is a common practice in the city's architecture.
And the second point is that intelligence is achieved not by some plaque on the facade, but by an interesting shape of windows or a fence on the balcony. No one tries to invent something extraordinary so that it would be remembered forever at first sight – this approach often results in an "eye-catching" style. The beauty of ordinary urban buildings is in the way they harmoniously combine with each other and the urban space.
Popularity of open balconies and terraces
The second thing that struck me about Warsaw architecture is the popularity of terraces and open balconies in residential buildings. In our country, such layouts can be found in old, pre-Soviet architecture, but now this tradition has been lost and I hardly ever see it in new projects. Since the Soviet era, balconies have often been used as an additional storage room, which continues to this day.
In Warsaw, it was a pleasure to see numerous open terraces and balconies where people grow flowers, barbecue, and spend time with their families. For a person who lives in a big city, this is an opportunity to create a small garden for themselves, where they can mentally recover when they can't go to the park. Glazing such open terraces is prohibited at the state level, and judging by the way they are equipped, few people suffer from this. But there are exceptions, when terraces facing a street with heavy traffic are still covered with thin transparent glass that protects against noise and can be easily moved apart if necessary.
The unpopularity of fences
The absence of fences is quite often striking in different European countries, and in Warsaw I had the opportunity to study this in detail in the context of new residential development.
First, there is no fencing of public territory. In Kyiv and other Ukrainian cities, unfortunately, this situation has become quite typical, when, for example, you walk along the embankment and bypass a series of huge fenced buildings, climb the stairs up a narrow path sandwiched between tall fences. The whole environment seems to show that you are not welcome here.
I think the reason for this is quite deep on a cultural and psychological level: it's about openness and a sense of security. In our society, this has been difficult since the Soviet era, and it's clear why. When I installed a transparent mesh instead of a fence in my private house near Kyiv, I met with misunderstandings among my neighbors. In Warsaw, the opposite would be true. The exterior of the house and the surrounding area is your face to the neighbors, and at the same time, the space of the residential development feels alive, it is large and complete, and not cut into pieces from fence to fence. Interestingly, this does not imply excessive "fraternization," constant prying eyes, etc. Personal space is mostly respected, or at least learned to be, and a certain ethical culture is being formed.
Smart apartments as a necessity
When I discussed small apartments with local architects, they smiled sadly. This trend began to gain momentum about 10 years ago and is associated with the country's active development after joining the EU. The price of housing in Poland has risen significantly for the average citizen. And although small apartments are not the best solution in terms of comfortable living, everyone now realizes the need for such affordable housing. The residential development project in Warsaw that I worked on involved the construction of 9-storey buildings with 25 m² smart apartments. And this is not the smallest option – there are also completely "Asian" ones being designed with an area of 10 and even 5 m².
It is noteworthy that although such houses are budgetary, the savings are achieved not due to lower-quality facade decoration, but due to, for example, the lack of windows in the entrances, which surprised me at first.
Finally, I would like to add that there are many green areas around residential areas in Warsaw: tree plantations, parks, and areas with wild grasses. Walking in them is a very popular form of leisure among the townspeople. And here I came across some unusual but simple solutions aimed at taking care of nature in the midst of numerous urban buildings. For example, wooden houses for insects, which are an alternative to fallen trees, where insects have shelter in the wild. It also provides food for birds. In general, I was very impressed by the solutions in architecture and urban planning in Warsaw, and we definitely have something to learn from them to improve the experience of Ukrainian cities.