Changes in urban habits in Ukraine and their impact on urban planning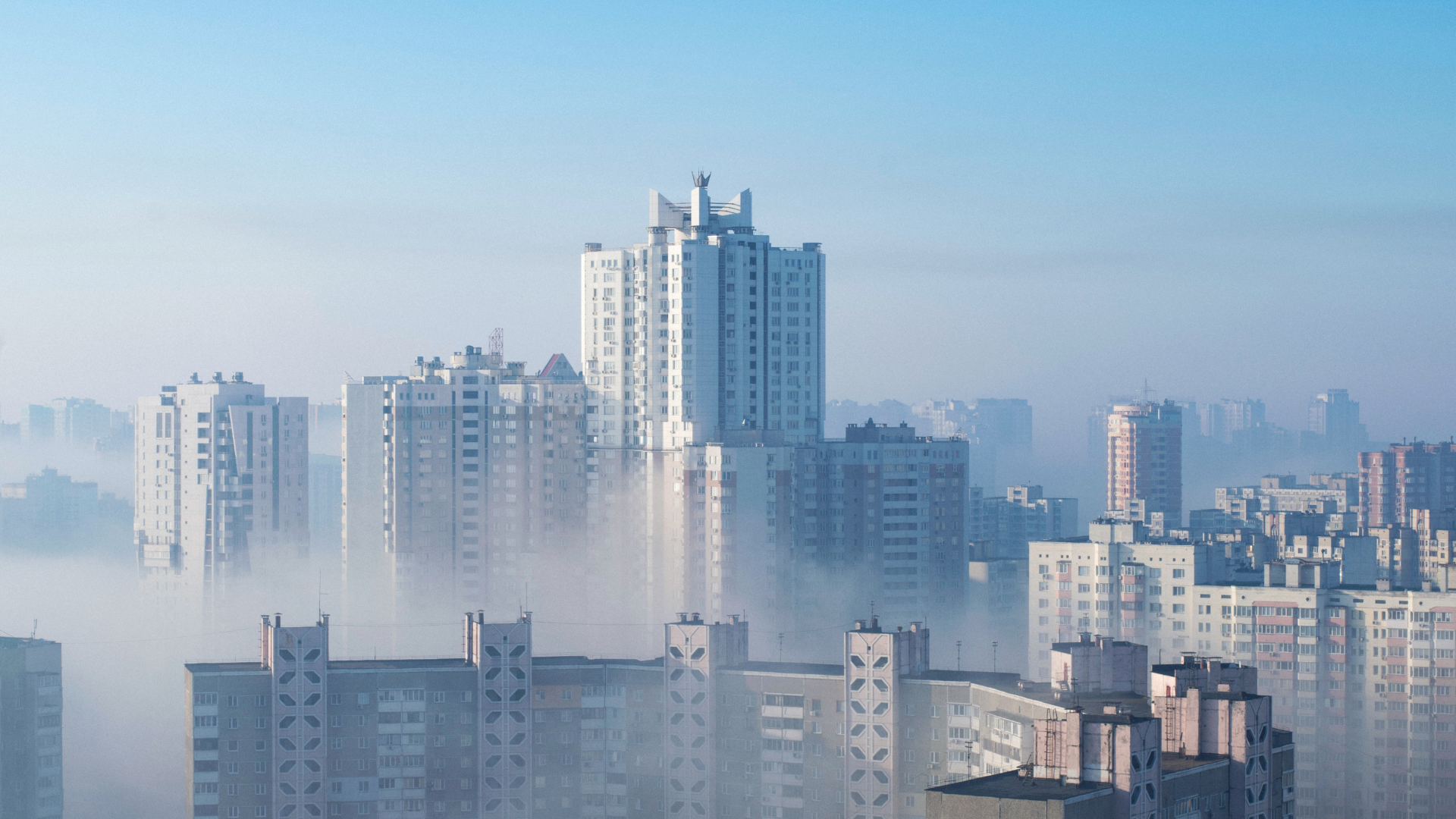 The world is changing, new needs and habits are being formed in people's lives, and this is reflected in many areas of society. Cities are also transforming in this way. Vadym Ziuziuk, founder of Znak Design, a Kyiv-based interior design and architecture studio, in the column on The Page reflects on the key changes in Ukrainian cities, including Kyiv, and the habits of their residents over the past 20 years and predicts what trends will manifest themselves in the future.
The search for a better life in big cities and new development
People are moving from villages and small towns to big cities to study, work, and live a more socially active life – a trend that has been going on for years. In 2005, about 2.6 million people officially lived in Kyiv, and in 2021, 2.9 million, but in reality, the numbers are higher. Population growth is a driver of city development: residential development, retail, transport infrastructure, hospitality, and other sectors are developing. The example of Kyiv shows how all this has changed its appearance over the past 20 years.
While 16-storey buildings used to be the maximum in the city, 20-storey complexes are now commonplace. Kyiv has developed very quickly and continues to do so, but often chaotically. The main problems of new residential development in many Ukrainian cities are that it is too high, too dense, has insufficient infrastructure, ignores architectural aesthetics, etc. To change the situation, a set of solutions is needed. Legislative changes are a separate important topic, but in my opinion, a global change in the approach to development is also needed: reducing the number of heights, which is not psychologically comfortable for residents in such a quantity, and instead expanding the city in width with less tall, aesthetically pleasing buildings. This approach has been successfully practiced in many European cities.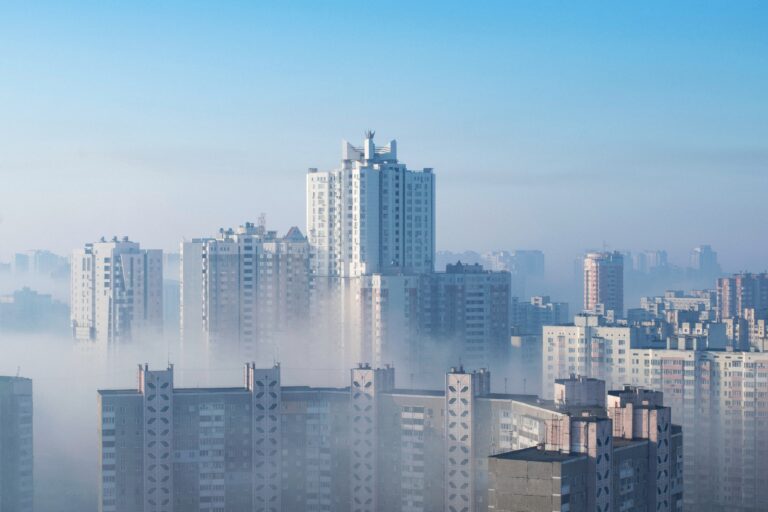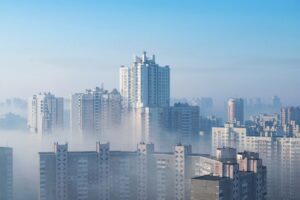 Changing consumer culture and the emergence of numerous shopping centers
In the early 2000s, the first shopping malls began to appear in our city, and street trading began to gradually decline. A culture of combining shopping for food, clothes, entertainment, and leisure with family was emerging. This also meets the modern need to save time.
There are about fifty shopping and entertainment centers in Kyiv, and many of them have significantly changed the face of the city. Kiosks on Kontraktova Square have disappeared, the shopping area near the metro station on Heroiv Dnipra has been transformed, and Obolon is now unrecognizable. In addition, there is a trend to build shopping centers right inside residential buildings. Of course, this is all good, economic development. However, in my opinion, the best option is to keep the commercial and residential infrastructure separate, without creating such intense traffic around the latter. Sky Mall is a good example: it is located on the highway connecting Troyeshchyna with the center and is well located. 
Another typical trend in the context of consumption is the emergence of a middle niche among catering establishments, which was almost non-existent 20 years ago. The number of decent self-service cafes, such as Puzata Khata, and stylish everyday cafes where you eat and work every day has increased. They have simple but pleasant interiors.
Too many cars and other infrastructure challenges
The large number of cars has changed the face of the metropolis. The infrastructure is adapting to this, but still not as quickly and with certain limitations, so we have traffic jams, parking lots, etc. The emergence of electric transport is another step towards complicating the transportation system.
As for public transportation, the main changes in Kyiv are the emergence of new metro stations: almost the entire green line, the extension of the blue line deep into the Holosiivskyi district, etc. – all of which have significantly solved traffic problems. Instead, Kyiv almost lost its extensive tram routes. Until 2004, the tram even connected the right and left banks through the Paton Bridge. The city authorities decided to dismantle it in order to ease car traffic and optimize public transportation. At the same time, if you look at the example of American and European cities, at some point in time, trams began to be revived as a fast and more environmentally friendly way to get around the city. 
In my opinion, in this situation, we need to emphasize the development of public transport – if it is convenient and better meets the needs of residents, the number of cars will decrease, because no one wants to be stuck in traffic jams. It is also important to develop infrastructure not at the expense of someone's comfort, for example, by building a bicycle lane while removing a parking space on a shopping street. These should be gradual, thoughtful, and systematic steps.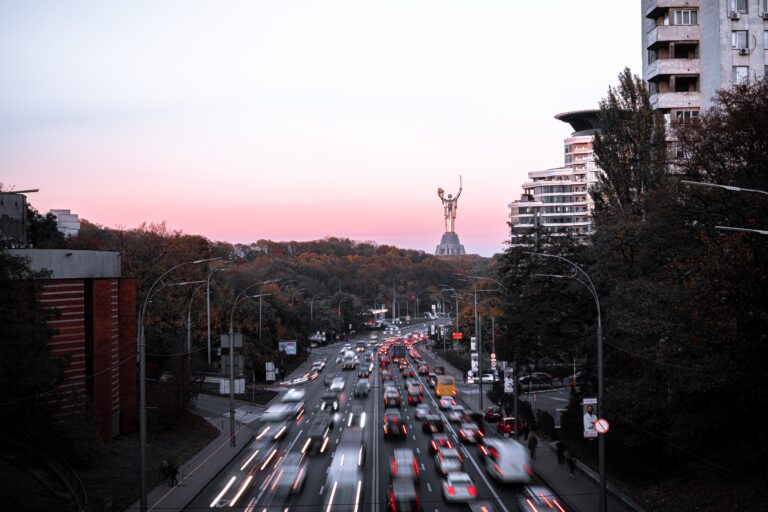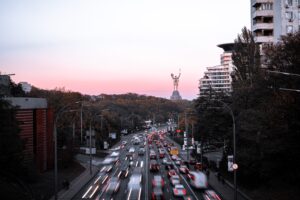 Ubiquitous Internet and remote work
The ubiquity of the Internet and the growing popularity of remote work, especially since the pandemic, have triggered a reverse trend – more and more people are seeking to live in suburbs or small towns, away from noisy and crowded metropolitan areas. Of course, this trend is only beginning to gain momentum, and there is a parallel movement towards megacities, but in the future we are likely to see a significant impact of the new paradigm. In particular, there may be some relief for the infrastructure of large cities and a decrease in the intensity of development in them.
But there may also be unfavorable consequences, such as a decrease in socialization. This problem exists in cities with a population of over a million people today, and it is also related to shortcomings in urban planning. The development of delivery services in recent years has further reduced the number of reasons to leave home. To counteract social isolation, more work needs to be done to create public spaces that facilitate communication between people. More coworking spaces, more green areas. And not only in megacities, but also in small towns, which currently lack such initiatives.
Are there fewer or more natural areas in cities?
In this aspect, parallel processes are also taking place. On the one hand, there are positive aspects, for example, many city parks in Kyiv have been gradually renovated, which 10–15 years ago were in a state of disrepair since the Soviet era. Something new has also emerged, such as Obolonskaya Embankment, which used to look like an industrial zone. The renovation is slow, but it is ongoing. But in general, there are fewer green areas because of the development, which gradually "eats up" natural landscapes. This is especially noticeable on the Left Bank.
It's good that there is an interest in preserving natural resources and, as a result, one's own mental health. I believe this is another manifestation of changes in the habits of residents, although not yet widespread. And the more interest in conservation grows among the population, the more likely it will be that these positive changes will occur in urban space.